What does Hutt Valley Hearing do?
We are a not-for-profit organisation supporting the well-being of those affected by hearing loss while promoting hearing health and hearing loss prevention.
Our board, management, and nursing staff care deeply about the well-being of our community, especially those who cannot afford private services, and whose needs may not be met through traditional channels.
We raise awareness in the community about all forms of hearing loss, how it can be prevented, and the support available for those with hearing impairments.
How we can help – our hearing services
You won't need a doctor's referral for our hearing services.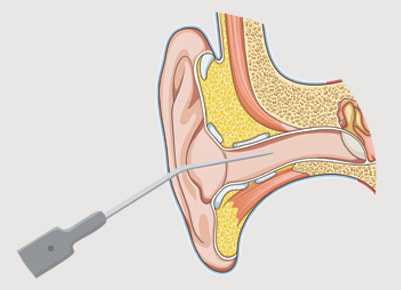 If you're having trouble hearing, come in and see us so one of our fully trained ear nurses can test your hearing. We can advise you about hearing devices, or recommend further audiology tests and treatment.
We're always grateful for donations of hearing aids people don't want or need any more. We sanitise and recycle the hearing aids and provide them free to people in our community who can't afford new ones.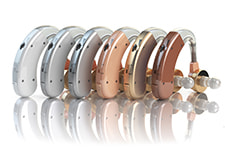 We reach out to our wider community by giving free talks about hearing loss and what can be done to prevent it. If you're a local non-profit organisation interested in a talk from us, get in touch.
About one in six New Zealanders experience some hearing loss, so it's relatively common.
Hearing loss can result from a wide range of factors, including illness, an accident, being over-exposed to noise, some medications, trauma, genetics, as well as just getting longer in the tooth!
Half of all hearing loss can be prevented, or treated with hearing aids. With more severe loss of hearing, cochlear implants may be necessary.
Signs


you might have impaired hearing
Unable to hear everyday noises e.g. birds singing.
Finding it hard to hear someone you're talking with.
Hard to hear when with a group e.g. having a meal.
Someone close to you notices your hearing loss.
Asking people to repeat what they just said.
People sound like they are mumbling.
Having to turn the TV volume way up to hear it.
Your family getting grumpy because they have to repeat themselves.
Hutt Valley Hearing can help!
Treating hearing loss can help people stay well and experience an improved quality of life. Improving your hearing is a process. We offer you a safe, welcoming environment if you need help with your hearing.