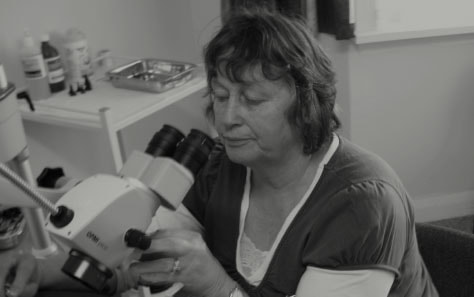 Are you experiencing problems with your own hearing?
Are you a health professional seeking a hearing assessment service provider in Hutt Valley?
We can provide you with an independent hearing assessment to help find out what is causing your hearing loss, and provide advice about hearing devices and further treatment options.
One of our registered otology nurses conducts the hearing tests, which are safe and take about 30 minutes. Our hearing clinic is located in Fairfield, Lower Hutt.
At your appointment, you will be asked a few questions about your medical history. Then the nurse will inspect your ear canal to check for issues such as a build-up of ear wax or a burst eardrum. These can affect the results of the hearing test.
The hearing test is a Puretone test, where you wear earphones and press a button when you hear a beep. The beeps get quieter until you can no longer hear them.
The nurse may also check your inner ear, and give you a speech test to find out how well you can hear and understand someone speaking.
The results will show if you have hearing loss, and indicate what help you need to be able to hear properly.
If required, we can refer you back to your GP or an independent audiologist for further assessment and/or treatment. Get in touch with us for contact details of independent audiologists in the Hutt Valley who are members of the NZ Audiology Society.
Your nurse might recommend a safe ear suction procedure to clear your ear canals, which we provide in-house.