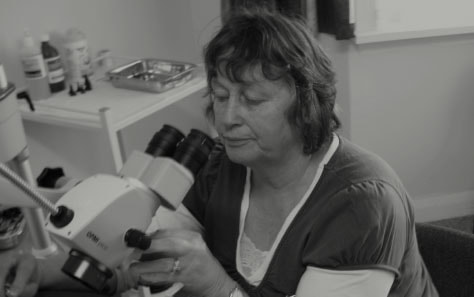 Ear Microsuction Lower Hutt
We provide an ear microsuction service in our Lower Hutt clinic. You won't need a doctor's referral to come and see one of our registered ear nurses. Ear microsuction is a gentle, safe and modern technique to unblock and clean the ear canal.
The ear canal – which extends from the outer ear to the eardrum – is narrow and hard to get at. It may become blocked with wax, skin and debris due to infections such as tinnitus, or foreign objects.
Do you have any of these happening?
Decreased hearing ability
Pain in your ear canal
A blocked feeling in your ear
Ringing sounds in your ear
Loss of balance
Airplane ear
Swimmer's ear
Often wear ear muffs or ear plugs
Wear hearing aids
Often use cotton buds
Hutt Valley Hearing can help!
The ear microsuction procedure usually takes around 20 minutes. Once you're in a comfortable and still position, the nurse looks inside your ear with a special microscope, and might ask you a few questions. Then the cleaning is achieved by suctioning with a small suction device. This makes a humming sound in your ear.
Sometimes saline drops are dripped into the ear canal to help soften wax or debris. The nurse may also use forceps or a tiny probe to help remove any hard wax plugs or a foreign body.
The procedure can be done safely in people with perforated ear drums or operated ear cavities.
Touching the ear canal might cause some people to cough. Your eyes may water. The cold air across the eardrum may cause momentary dizziness after the procedure. This is all normal. If you need to take a break, just let your nurse know.
Cost: Adults are $55, and children under 16 years are $40 incl GST.